Billy Mitchell and Bob Fox are getting back together to tour in 2022
5 Star B&B Tour Dates.
MAY 2022
Thurs 5th BIRMINGHAM Details website
Fri 6th TREDEGAR Folk Festival Details website
Sat 7th TREDEGAR Folk Festival Details website
Sun 8th NAILSEA Details website
Mon 9th  NORTH BOARHUNT https://sites.google.com/site/forestfolkden/
Fri 20th  OTLEY Courthouse  - for full details website
 Sat 21st LETWELL  - for details call 01909 731626 
JUNE 2022
Fri 3rd 
AMBLE  for full details visit website 
Sat 4th 
ASCOTT-U-WYCHWOOD for full details visit website
For updates visit www.bobfoxmusic.com or billymitchell.co.uk 
wegottickets.com - search Billy Mitchell & Bob Fox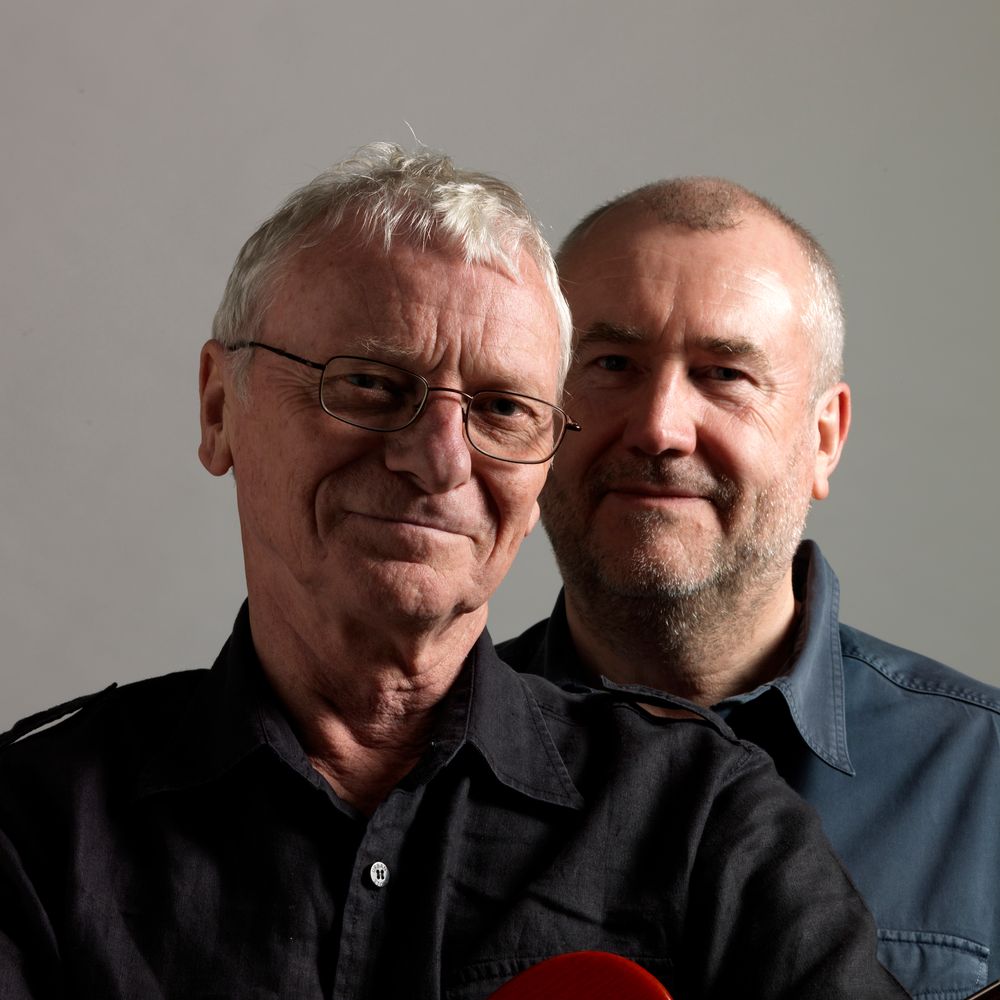 Billy Mitchell and Bob Fox
A rare opportunity to see Billy Mitchell and Bob Fox perform once again as a duo after several years of highly succesful individual work. Both men are fine singers, masters of vocal harmony and musicians of stunning ability who can bring magic into any auditorium.
Billy Mitchell has done it all as a performer and songwriter. He spent eight years as front man of the legendary 'Lindisfarne' till their retirement in 2003. Billy's influence on the latter-day line-up of the band helped them stay as respected and successful as they had been prior to his recruitment.
In the seventies he founded the seminal 'Jack the Lad'. He has acted and sung all around the world and in 2005 released his first solo album, 'The Devil's Ground'. In his enthusiastic review of the album, Pete Fyffe of Folking.com, described Billy as 'one of the finest singers on the planet'. Billy has most recently completed two sell out tours with 'The Lindisfarne Story' and performs as one of
'The Pitmen Poets' along with Bob Fox, Jez Lowe and Benny Graham presenting songs, stories and images of life in the Coal mining communities of Durham and Northumberland.
Bob Fox has twice been nominated as Folk Singer of the Year at the BBC Radio 2 Folk Awards. His masterful interpretation of traditional and contemporary songs is one of his greatest strengths and during his time performing with Stu Luckley, won the Melody Maker - Folk Album of the Year Award in 1978 with their album 'Nowt So Good'll Pass'.
'As soon as I heard Bob Fox sing I realised that he must have one of the best voices in England. I have always regarded him as an artiste of great integrity and ability'. Ralph McTell.
Bob was invited to join the National Theatre's production of 'Warhorse' in London's West End in 2011 and subsequently the UK,Ireland and South Africa touring version in 2013 playing the role of 'Songman'.
Billy and Bob first toured together in 2006 producing the highly acclaimed 'live' album 'Five-star B&B'. More tours with Bob followed and a studio album 'Back on City Road'.
Their duo show features songs with a strong north-eastern flavour (including several Lindisfarne classics) celebrating the richness of life on both sides of the rivers Tyne, Wear and beyond.
Billy and Bob's close rapport, great songs and lashings of wit make this warm- hearted show ideal for audiences of virtually any age or musical persuasion.
A masterclass in live entertainment.

www.billymitchell.co.uk           www.bobfoxmusic.com
text
PITMEN POETS RIDE AGAIN After lots of requests we have decided to embark on the final, never to be repeated, one and only last farewell tour with The Pitmen Poets in October/nov 2022
Interview with Billy Mitchell
The Pitmen Poets Tour 2017
Billy will be touring with Bob Fox, Benny Graham, and Jez Lowe....better known as 'The Pitmen Poets'...in January, February, and March 2017
.
Look out for a date near
you.
 'Live' CD available
here
, see
review
.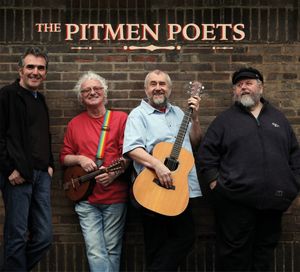 Click on player below to hear a selection of tracks by Billy Mitchell.